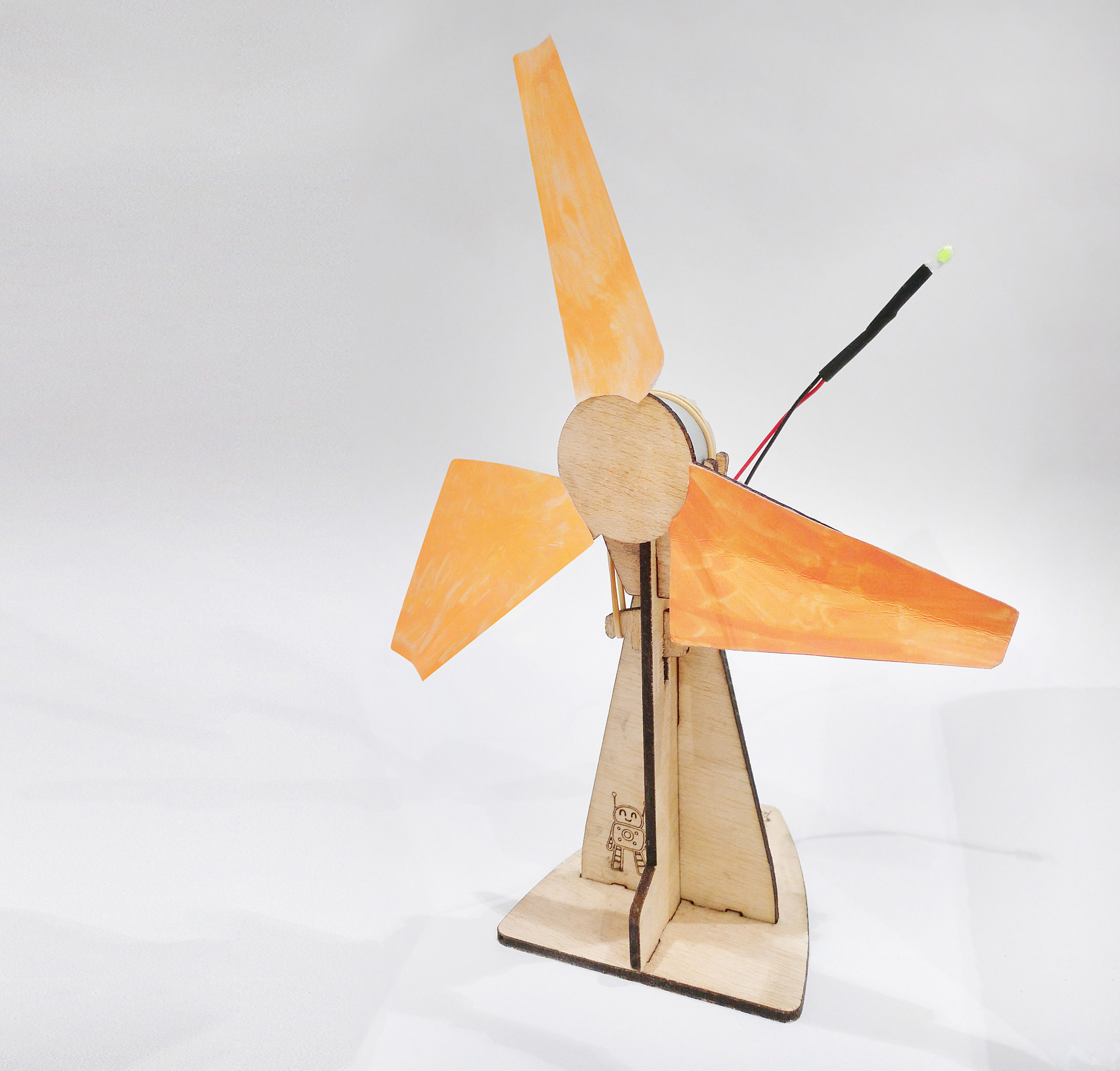 Participants will build a prototype wind turbine, which, with the help of a DC motor and a small LED bulb, will help them understand the conversion of wind energy into electrical energy.
90 min
5 per monitor
Approximate cost: without estimate
Electric Power Generation / Renewable Sources of Energy
Introduction to energy sources: where do we get energy to run our houses, cars, factories and cities? Examples of energy sources: hydrocarbons, hydraulic, solar, wind, etc.
Renewable energy sources vs. non-renewable energy sources. What differentiates them from each other?
Benefits of renewable energies: for a sustainable future where ecosystems are protected, resources are renewed in the best possible way and we guarantee accessible energy for all citizens of the world.
Basic operation of a wind turbine: transforming the force of the wind into electrical energy.
Materials
Plywood for laser cutting or strong cardboard if cutting by hand
Elastics
DC motors for solar applications 1.5 - 12 volts
10mm LED bulbs
Prototyping wires to attach the motor to the LED bulb o Alligator clips for electronics prototyping
Silicone guns
Thin plastic sheets (such as used in briefcases) or strong cardboard for the windmill blades
Cutter and scissors
Archives