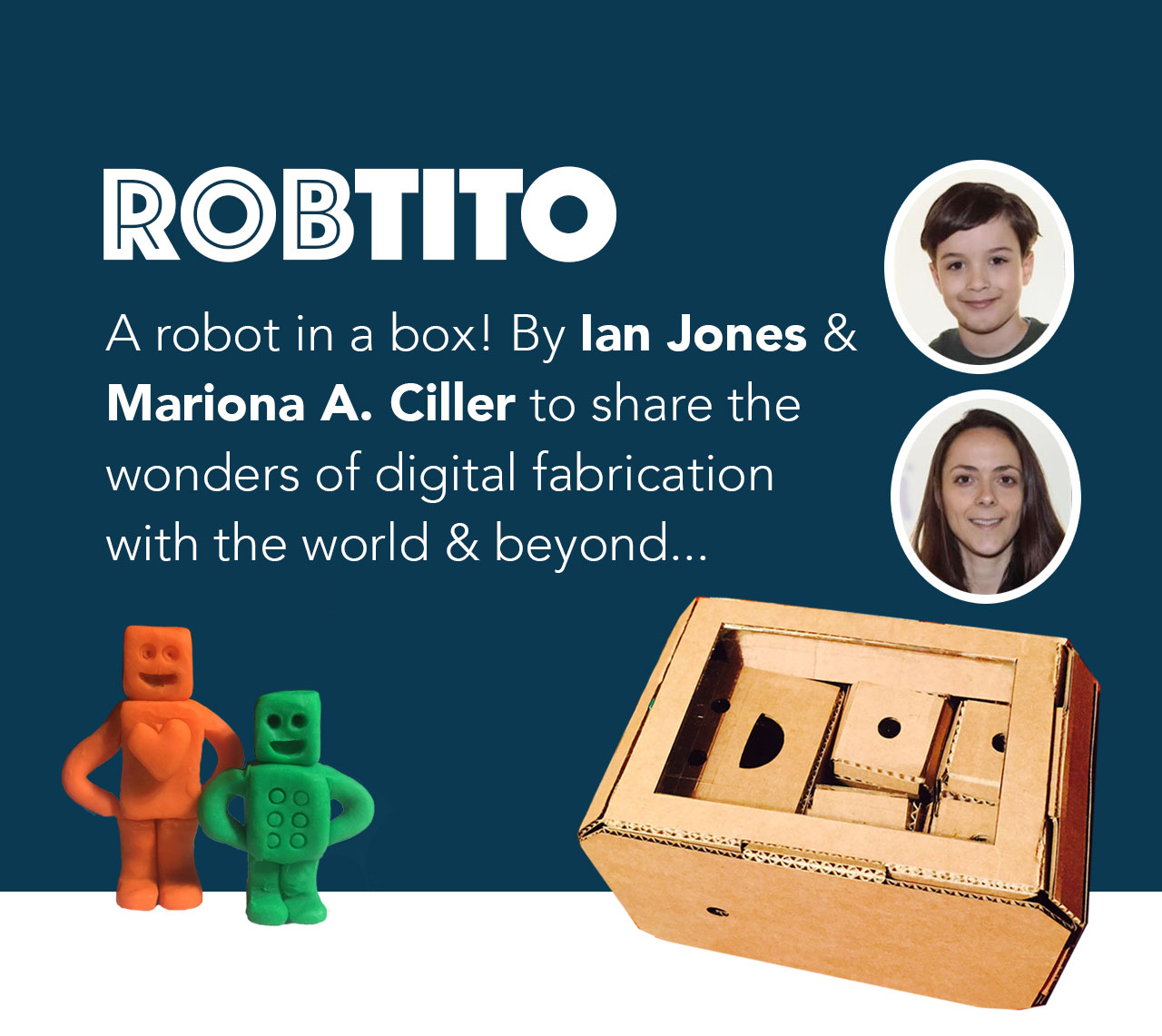 The premise of the project is to create the Robtito robot with 7-year-olds from the FabLab Academy curriculum modules of the Center for Bits and Atoms at MIT. The idea is to have a basic insight into the process of a manufacturing laboratory, practices and materials that we use in the laboratory through a learning methodology based on problem resolution (PBL). The objective of each module is to learn the skills of a digital manufacturing laboratory. The documentation is written to be followed and understood by the small.
Each module has a duration of 1h.
Since 7 years
30 €
Module 1: Design, make and document a press-adjusting construction kit (Ordinator-controlled garlic)
In this module we'll create the prototype of Robtito's body, head and legs, which has been used as a learning experience to create with aluminum in the near future.
For the body, head, arms and neck we use MakerCase (https://www.makercase.com/).
We will export the files to a .svg which can then be manipulated in Inkscape to prepare the file in an 80 cm by 50 cm corrugated cardboard to fit the laser cutter.
Once the files of the head, body, legs and arms are all combined into the corrugated cardboard.
Archives have in red cut and in blue for engraving, we can proceed to export the file as a dxf format to cut the laser cutter program.
Materials
Corrugated cardboard
Flat filament (hands, joints and feet).
Methacrylate
Arduino Nano
Cable
A loudspeaker (robotic body) Miniature Flux - Speaker, 8 - - SP-23/4RDP
A proximity sensor ( Robot Eyes) Rohs Sharp GP2Y0A21YK