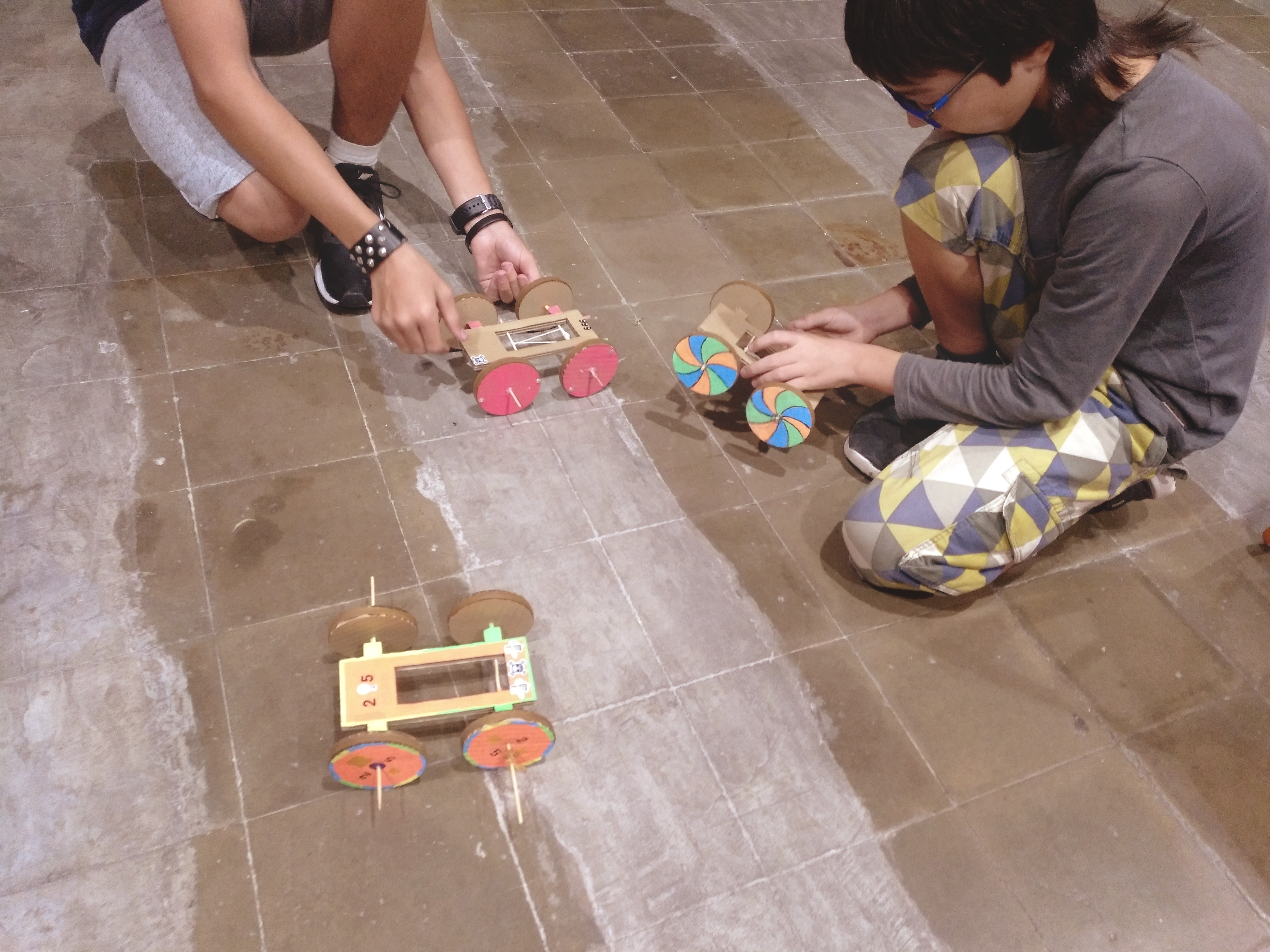 Participants will build a rubber band car and put it to the test while learning about the principles of energy and the two most global forms in which it occurs: potential energy and kinetic energy.
90 min
6 per monitor
Approximate cost: €1 to €2 p/ participant
Potential Energy and Kinetic Energy
Introduction to energy, what it is and examples of how it manifests itself in the universe.
Potential energy and kinetic energy, the value of kinetic energy as a renewable energy source.
The value of understanding what energy is and how it manifests itself in order to apply this knowledge in our own inventions of mechanics, robotics, engineering, chemistry...
Prototyping and iteration: the value of prototyping to learn from failures, retest and test improvements with each iteration.
The value of working with recycled material: giving a surprising new purpose to materials that we use in other contexts and for other purposes.
Materials
Paperboard
Elastics
Wooden sticks
Silicone guns
Cutter and scissors
Arxius