Biomimicry
Prosthetic Arm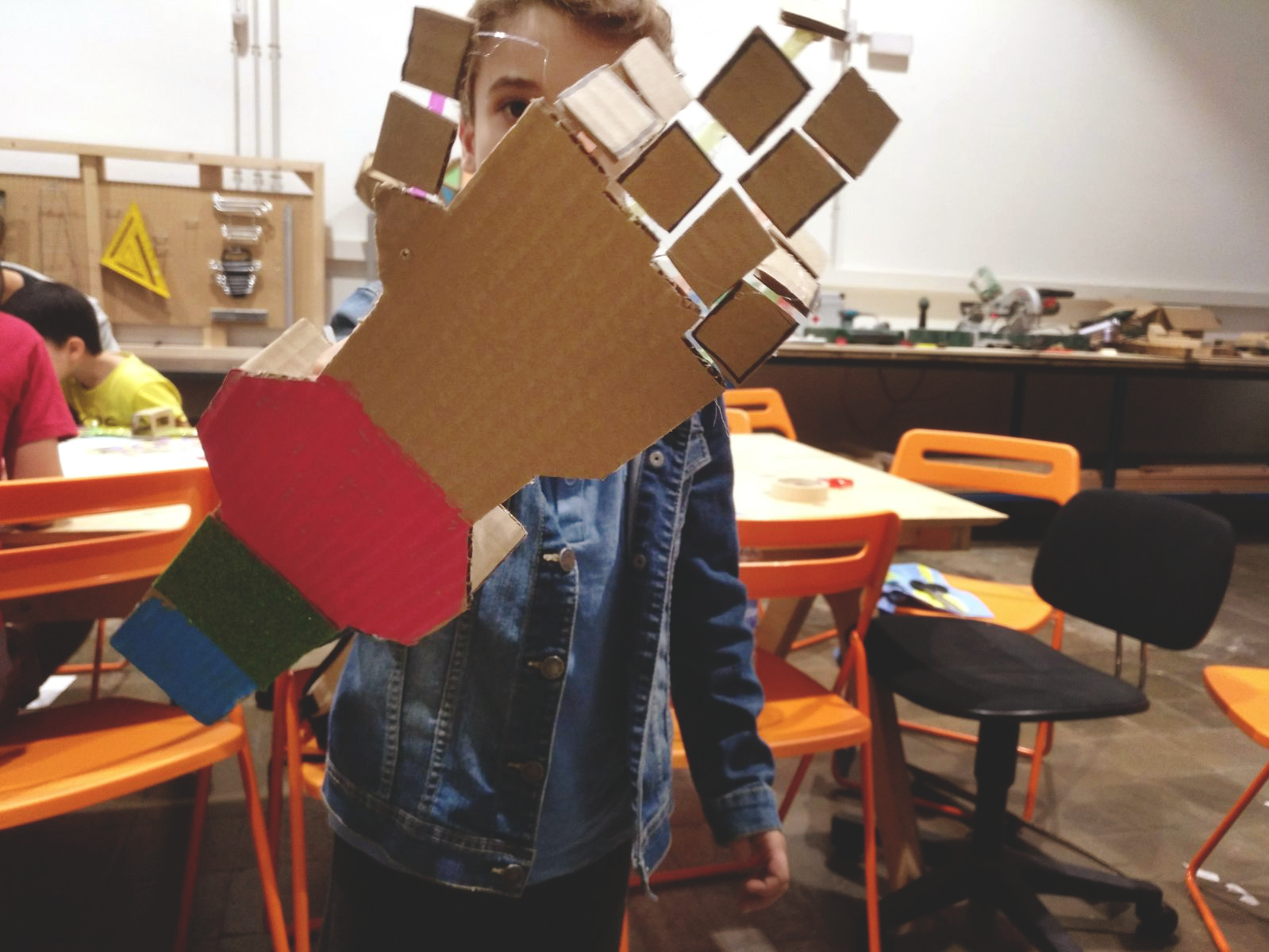 Participants will build a prosthetic arm to understand the basic mechanism of human arm movements and how these can be mimicked to build a robotic arm. It will be discussed how in science and engineering nature is observed and understood to build artificial mechanisms that take advantage of the efficiency and intelligence of natural mechanisms.
90 min
5 per monitor
Approximate cost: without estimate.
Biomimicry / Mechanisms / Robotics
Biomimicry – observing the intelligence behind mechanisms that can be observed in nature.
Teach and discuss examples from engineering, design, and robotics that mimic natural mechanisms with artificial mechanisms.
Anatomy of the human hand, what are the tendons, muscles, joints and ligaments? What function do they play to produce the contraction and extension of the hand and fingers?
Materials
Paperboard
Straws / drinking straws
Silicone guns
Bridles or moorings
Nylon
Cutter and scissors
Velcro
Archives