Electronics
Electronic Origami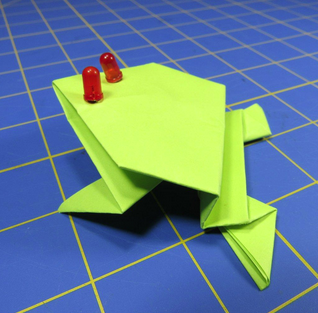 In this workshop we will learn about electrical circuits by having fun origami figures: using Leds, paper, scissors and some imagination, we can create wonderful creatures to bring us home! Learn about polarity, current, resistance, and short circuits in a different and fun way.
90 min
5 per monitor
2 €
Content
Introduction to the millennia-old technique of papyriophlex and origami and examples of its use in modern applications such as robotics and space engineering.
Introduction to electric circuits.
Materials
Origami Paper or Glossy Paper 150-170 grams
LED Dumps
Conductive copper tape
Normal transparent sticky tape
3V Button Stacks
Scissors
Archives